Extreme Makeover – Gingerbread House edition!
Opening: Ty Pennington is heard telling the rest of the crew the sad sap story of how the family is forced to live in a poorly constructed gingerbread house. The house isn't level and just look at it! We can do so much better.
So the crew arrives in the bus and quickly sends the family away on a wonderful vacation…so quickly that the camera crew didn't even get to shoot them. Oops! Oh well, we'll edit that in later.
So now Ty's favorite part! The demolition! Let's bring in the equipment and knock this baby down!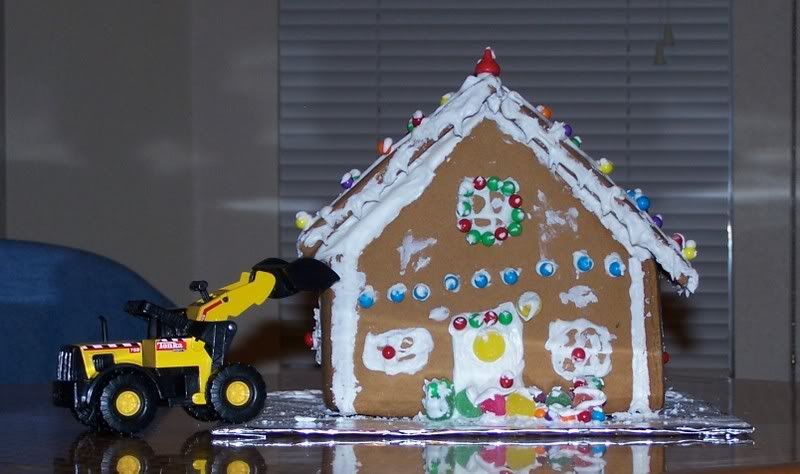 Here we see the front end loader moving in for the kill
But wait! It seems that more power is required here. Let's bring in our Darly2000!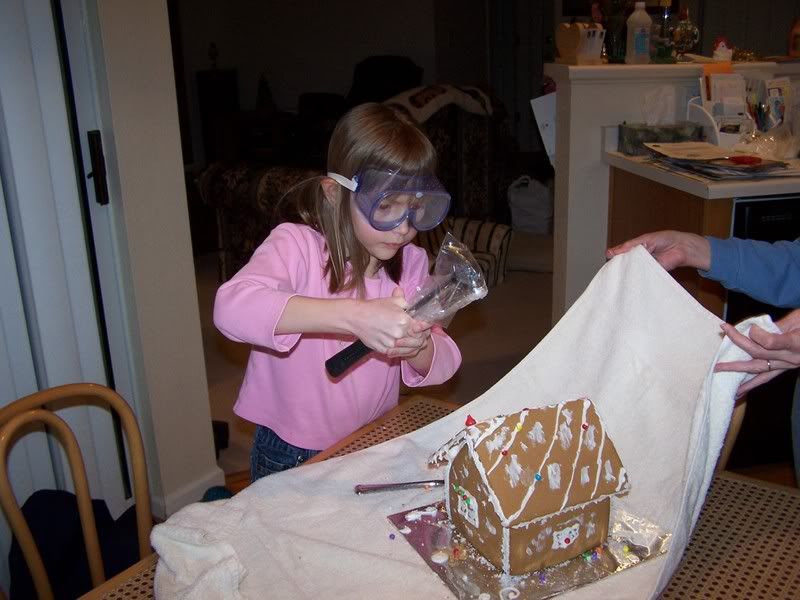 Wow! This is a really tough job…we need a containment system to keep the house from flying all over…bring in the Momcade.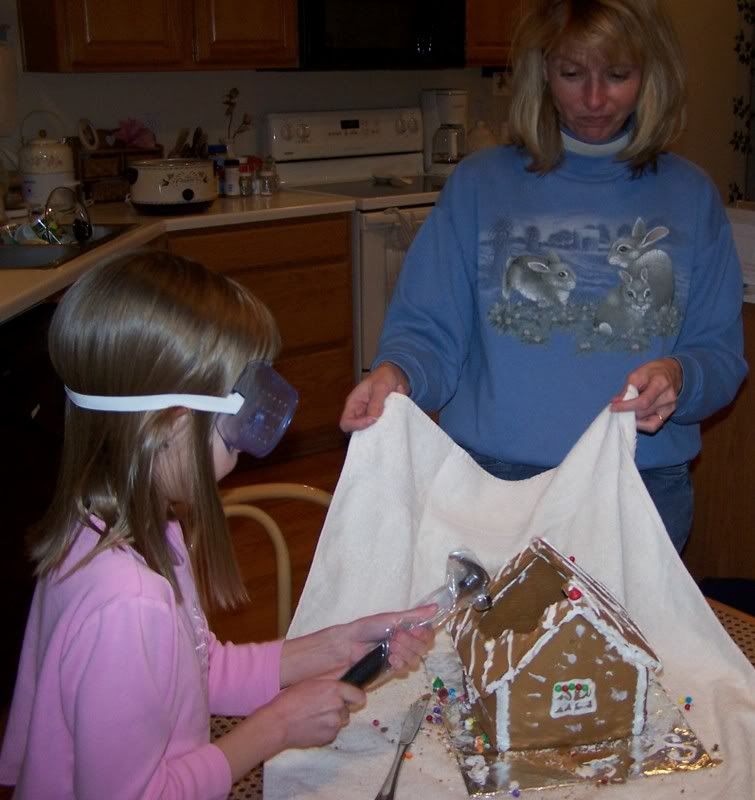 Ahhh now we're getting somewhere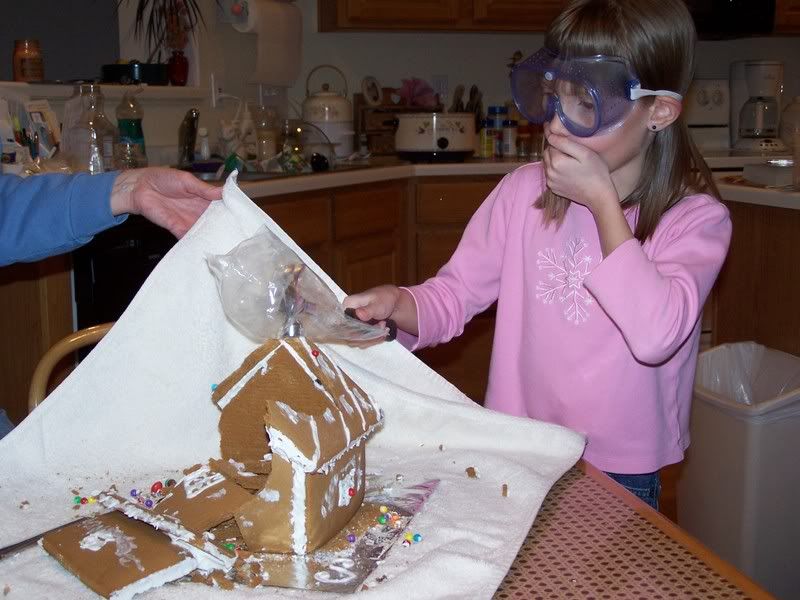 Get that front end loader back in here to clear out some of this debris…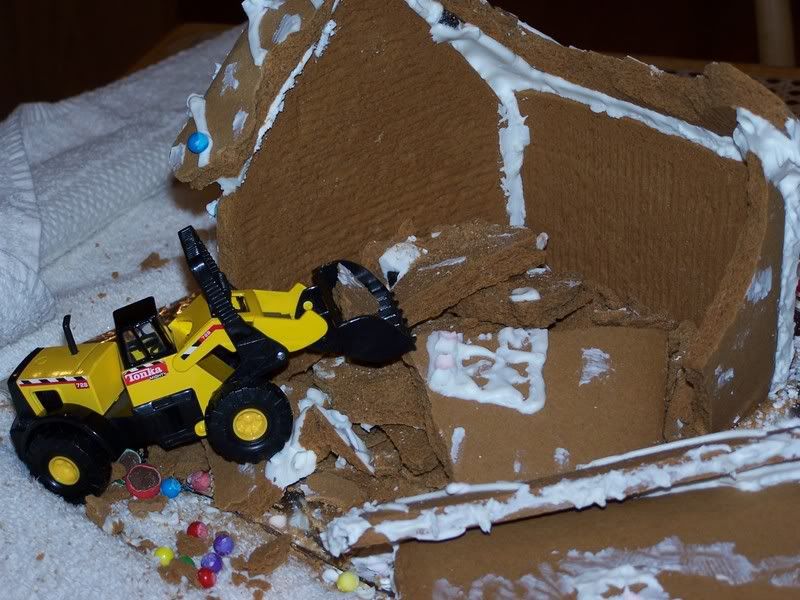 Ummm, hey this gingerbread tastes pretty good. Munch, munch munch. Oh man, I'm stuffed and can't move.
Utoh! The homeowner has returned. The work crew is in gingerbread stupor…they haven't rebuilt anything!
Oops! Sorry folks but that's the way the cookie crumbles! Tune in next week for another episode of Extreme Makeover Home Edition! Bye!