Well I had intended to post our Christmas collage here... but both blogger and photobucket wouldn't accept my powerpoint. So instead you get to see just the official family picture.
If you know how I can make my powerpoint collage get on here...feel free to tell me how to do it... my scanner is acting up right now and short of posting each picture separately (which would suck big time) I don't know how else to do it.
For those of you looking for the dog...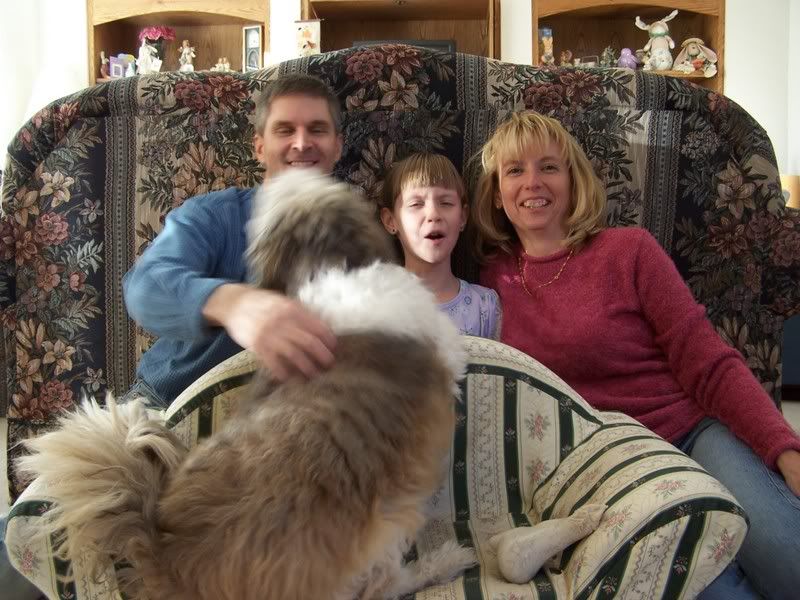 I put this picture of us in the Christmas cards.