I'm still
But today instead of hopping on my eliptical trainer, I opted to digg myself and family out of the Holiday Blizzard of 2006!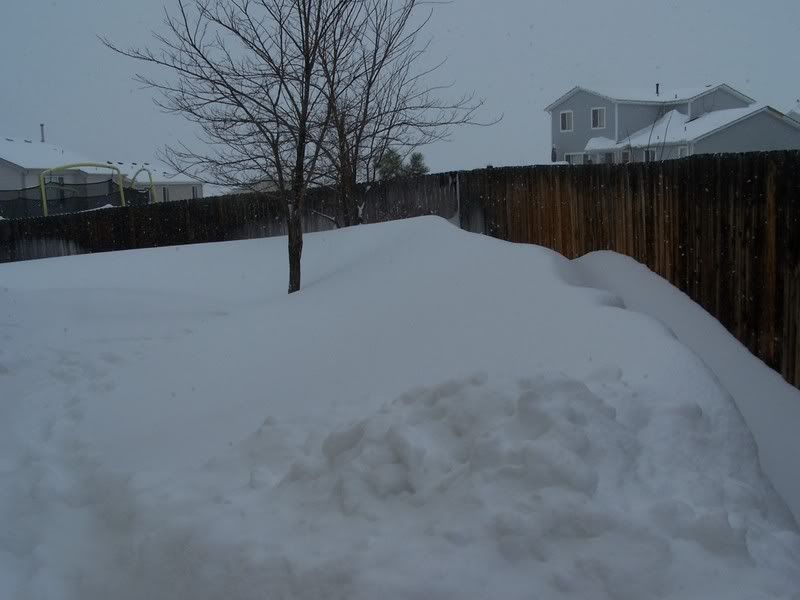 My back yard. The fence is 6ft.
What my driveway looked like to begin with!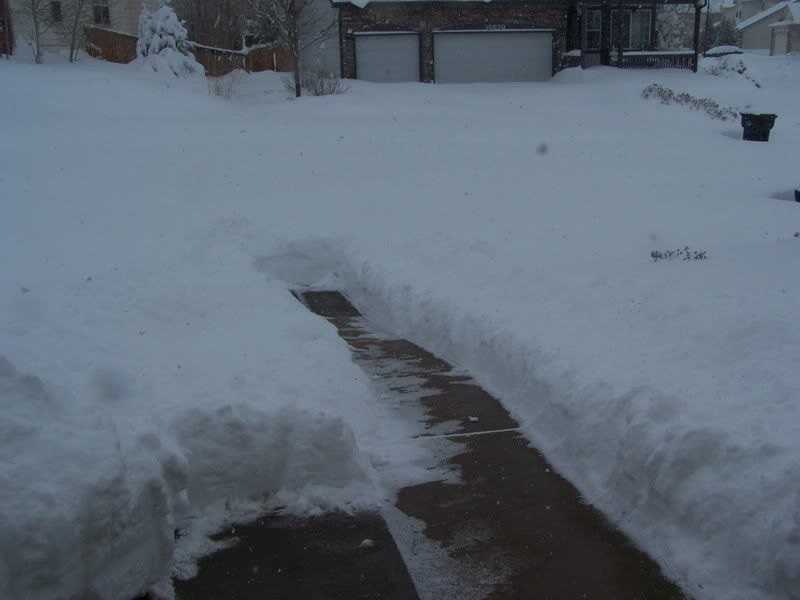 That only took about 90 minutes!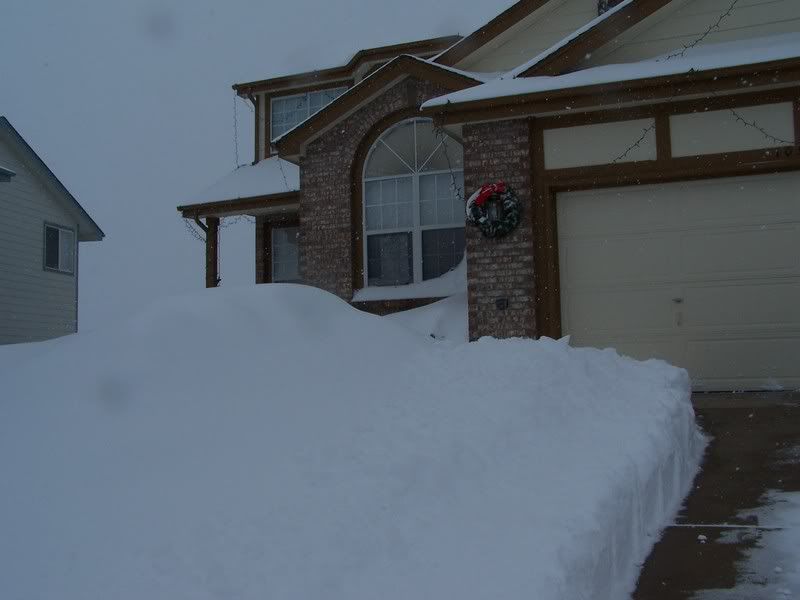 Looking back at the progress!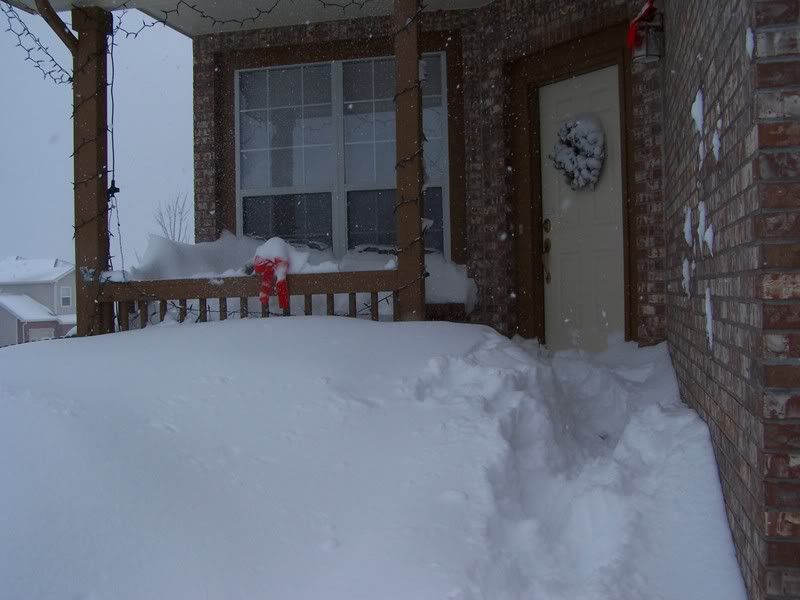 And don't forget the front walk...just in case someone wants to visit!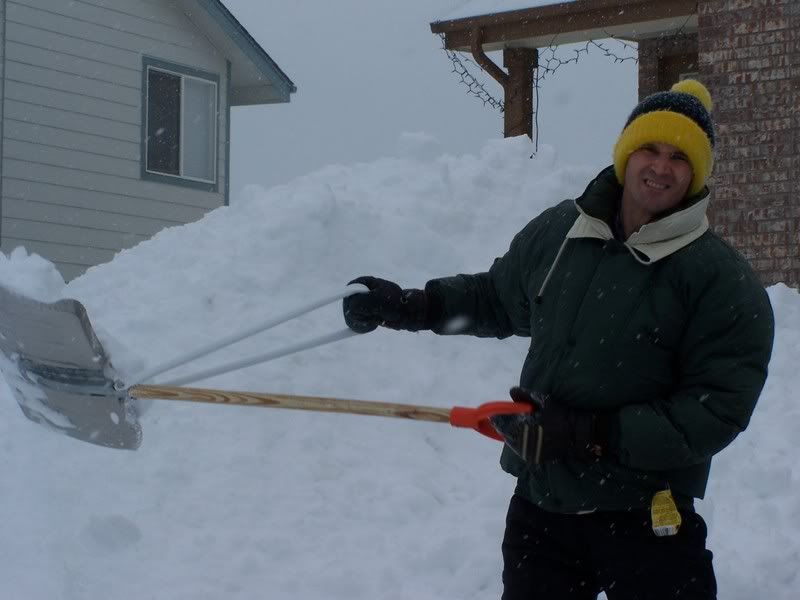 I did get help...lots actually!
Look how high we got the snow piled up!
In all I say we were out there shoveling for about 4 hours. My back and arms are killing me. I know two people who really really really need a massage...that's if we can stay awake long enough.